Dissecting fleeceware apps: the million-dollar money-making machine in Android and iOS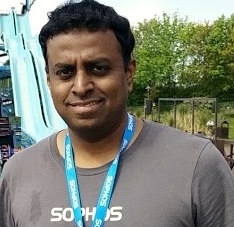 Jagadeesh Chandraiah
Sophos
Jagadeesh Chandraiah is a senior malware researcher at SophosLabs, specializing in mobile malware analysis. Jagadeesh has been working at SophosLabs for over 10 years. Jagadeesh started working on Windows malware analysis and is currently focusing on mobile malware analysis. Jagadeesh has a Master's degree in computer systems security from the University of South Wales.

Jagadeesh likes to track malware, research and find novel ways to detect and remediate them. Jagadeesh is a frequent contributor to the SophosLabs Uncut blog and has written blog posts about several mobile malware topics. Jagadeesh also regularly presents his research at international security conferences and in the past has presented his research at DeepSec, AVAR, CARO, and Virus Bulletin.

Outside of work, Jagadeesh enjoys playing badminton.